BRAINMIND
Summits at Stanford | Cambridge | Oxford | Asilomar
BrainMind is a platform and private community of top brain scientists, entrepreneurs, investors, philanthropists, and academic institutions collaborating to accelerate impactful innovation in brain science.
At this important juncture in neuroscience, the BrainMind ecosystem is combining the most talented of these groups in novel ways to collectively shepherd, support, and fund ideas that can be translated from labs into interventions that will benefit humanity.
This unique group is extraordinarily talented, risk-tolerant, and passionate about the brain. Because creating high-impact ideas and companies in this space is time- and capital-intensive, BrainMind is developing a new investing philosophy to move the field forward, and convening world-class summits to infuse new ventures with leadership and funding support.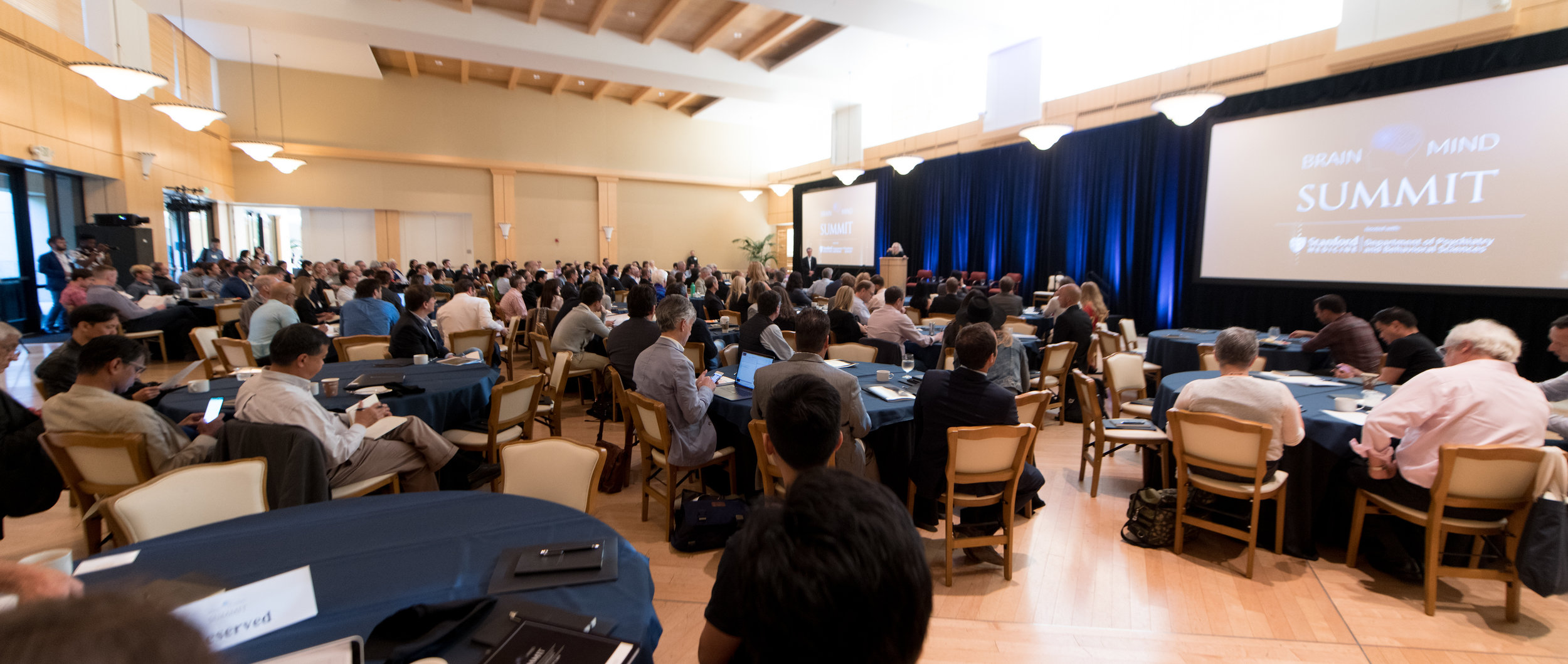 Brain science is in the midst of a transformative step change in capacity, akin to the sequencing of the human genome in genetics or development of nuclear fission in physics.
At this vulnerable period for the field, our community of excellence is united by the mission to accelerate purposeful brain endeavors – intellectual, entrepreneurial, and ethical.
Using new models for academic/public/private collaboration, BrainMind is creating a platform for bringing the best in brain science to humanity, with the focused application of substantial funding and entrepreneurial support.
UNLOCKING THE BRAIN WILL ENABLE UNPRECEDENTED ADVANCES IN HUMAN POTENTIAL, YET ALSO CREATE SERIOUS NEW CHALLENGES.
THE STAKES ARE HIGH.
TERRAFORMING THE VALLEY OF DEATH
A "valley of death" of investment separates promising research from mass-scale innovations in brain science, especially for ideas that promise significant health impact but modest financial gain.
BrainMind seeks to coordinate talent from the entrepreneurial community and capital across philanthropy and venture capital to deliver stewardship of fundamental neuroscience to impact-focused stakeholders.
GATHERINGS
BrainMind convenes private action-oriented gatherings in collaboration with the world's pre-eminent brain research institutions.